Precision is perfection
From 8mm of Grass to the Perfect Shirt
How the AELTC Retail Team draws inspiration from the SW19 lawns when designing apparel
Here's the thing and not everyone knows it, but every single blade of grass on a Wimbledon court is cut to exactly 8mm (click here if you want to understand why). And in 2016 when the decision was taken to bring Wimbledon merchandise under our direct control, 8mm grass was a big talking point for the newly formed retail team.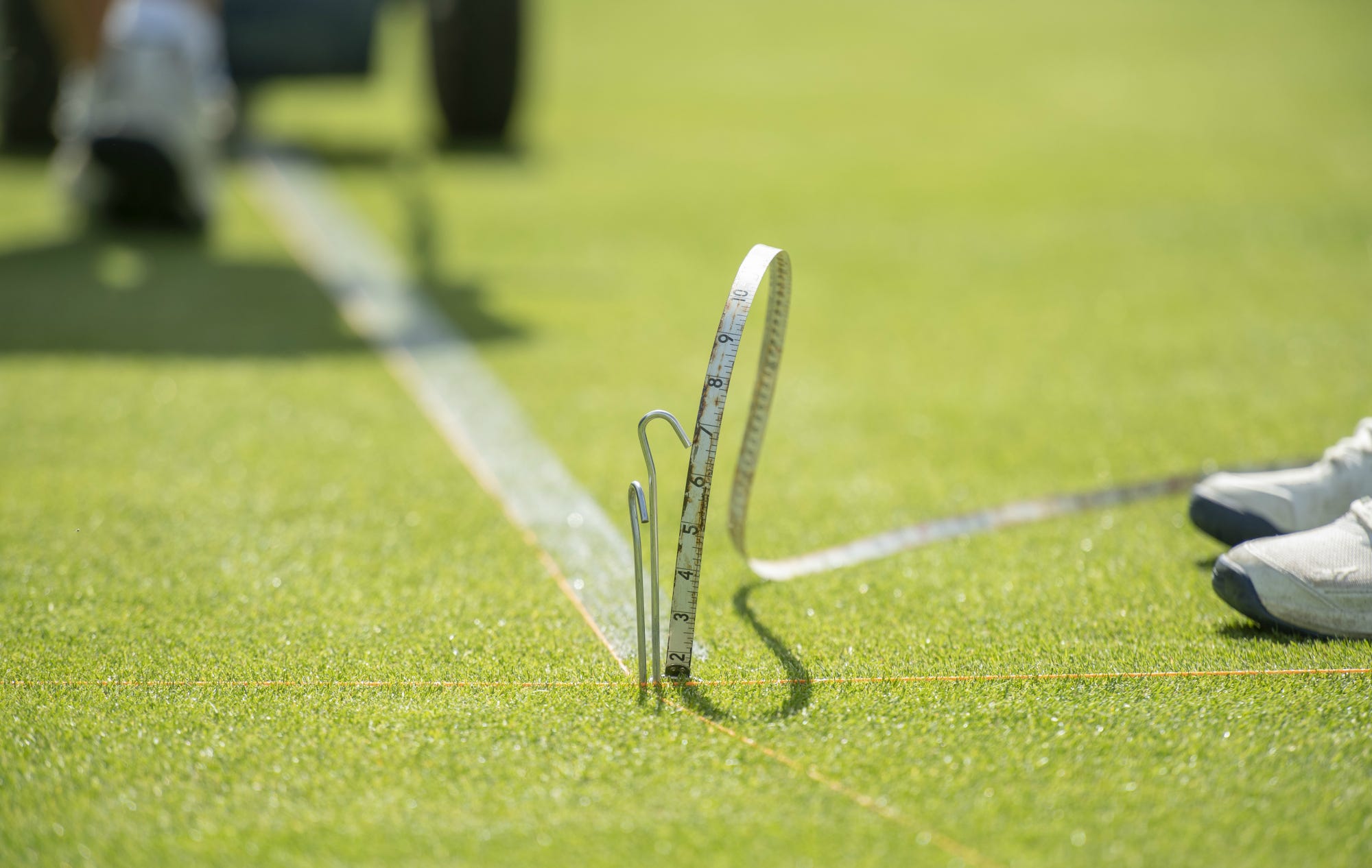 "We were a little bit envious of our horticultural colleagues. The precision, the attention to detail, the ownership and the pride they took in their 'product'"
Why? Well, we were a little bit envious of our horticultural colleagues. The precision, the attention to detail, the ownership and the pride they took in their 'product'. So, since imitation is still the sincerest form of flattery, we took a long hard look at our range of over 400 products. And we asked ourselves; "How many demonstrate the level of attention to detail used by our Groundstaff?" The answer was "Not enough". The collection was attractive and there were some lines which met our new criteria. We also had great products supplied by our partners at Ralph Lauren, Christy Towels and Babolat for rackets, bags and shoes. But we could do more.
We started with Wimbledon apparel and the humble t-shirt, specifically the iconic 'crossed rackets' Tee. It's just a shirt, right? They are all basically the same. A back, a front, a neck, two armholes and made of cotton, or a synthetic or both. Not true. Not to us anyway, because the new Wimbledon retail team had lots of experience of apparel, mainly at the medium and premium levels of the fashion industry. We began by scrutinising what 'Event Apparel' looked like elsewhere and knew there was a different way to go. In most cases, apparel for singular or seasonal events is produced and supplied through third parties, but we wanted total control. We wanted to be in at the start, to choose and buy the fabric for our Tees. We wanted to make our own patterns and then work directly with a manufacturer, to first make swatches for material, weave and colour choices. We wanted to move to a prototype, then a sample, then a production sample, before overseeing bulk production and delivery. We wanted to decide how many stitches, the length and cut of the neck, the size of the armholes, the weight of the fabric, the wash and care aspects. We wanted to fit the garments at every stage, and we wanted to design neck labels, swing tags and packaging.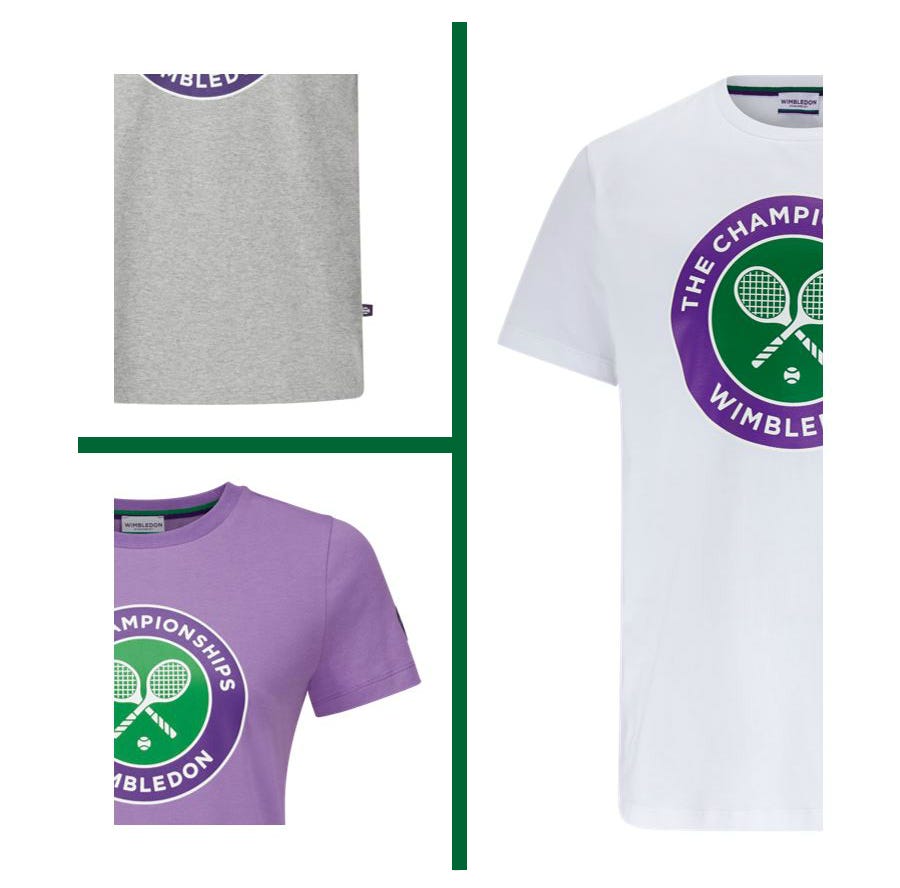 We wanted a lot. And that was just the fabrication of our classic t-shirt. Actual design is a whole other story for another day, because once we got started, we weren't going to stop. We moved on to polo shirts, performance wear, skirts, dresses, knitwear, kidswear, outerwear, caps, hats, socks, ties and on and on. Then we got around to homewares, umbrellas, key rings and other 'souvenir' products. And when we did, we discovered a whole new ball game. We built our team so we could learn about many different manufacturing processes, not just those involving fabrics. And all the while, we insisted on the highest ethical trading standards and developed ways to make our work as sustainable as possible.
But we are getting ahead of ourselves. What about the 8mm grass? Well, it has taken almost four years, but we are extremely proud of our product range. That said, we eventually conceded we could never completely match the exacting precision of our Groundstaff in preparing the world's most cherished playing surface. So we did the next best thing and designed a bespoke polo shirt for them to wear in all weathers. And no, it's not available anywhere to buy.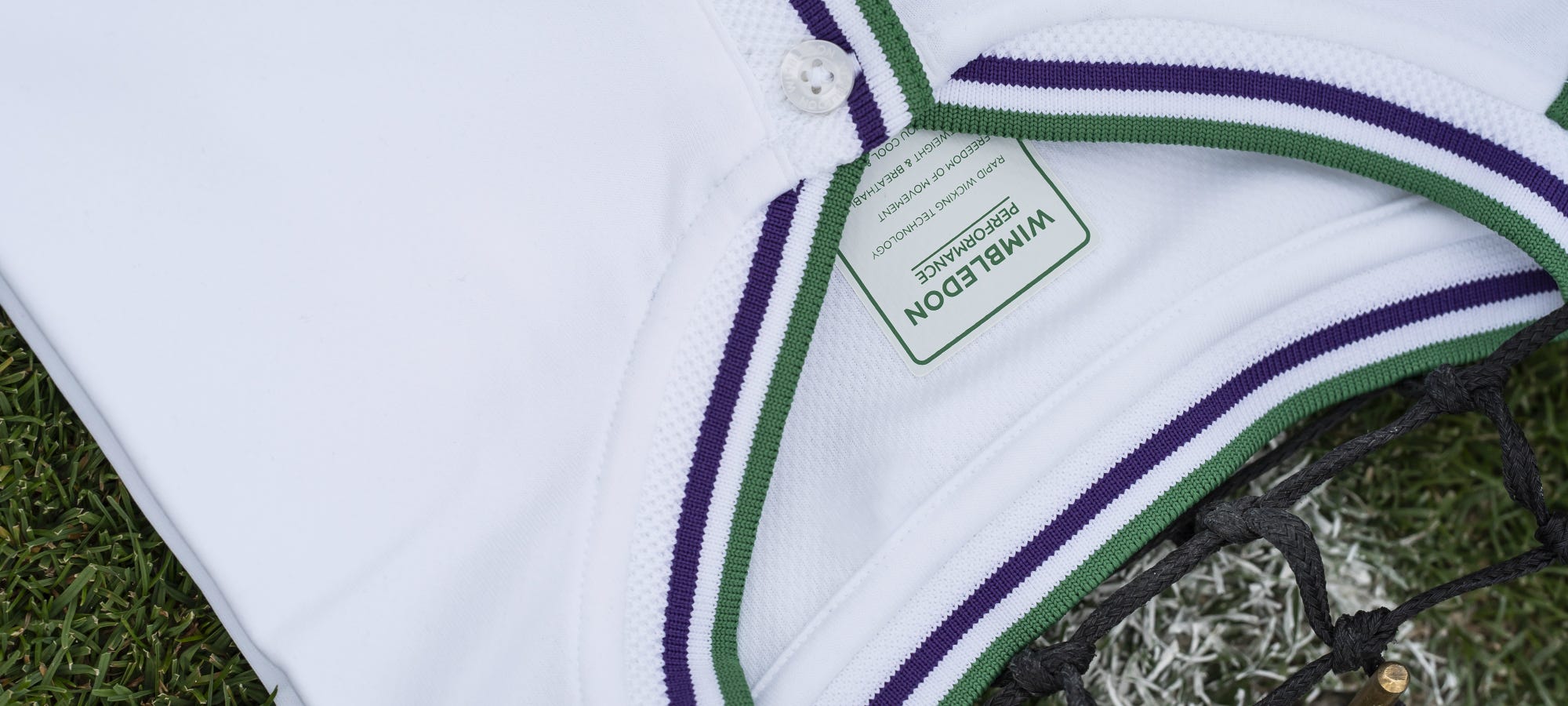 The last four years of work culminated in the launch of our own online shop in March 2020. This is where we intend to tell our different stories in the coming months and years. Please visit us again for updates and more stories very soon.