Frequently Asked Questions
CAN I AMEND AN ORDER AFTER IT'S BEEN PLACED?
Unfortunately, we are unable to change or amend any orders once they have been placed. However, if your order hasn't been picked at our warehouse, we may be able to cancel it.
CAN I CANCEL MY ORDER BEFORE IT IS DESPATCHED?
If you change your mind about your purchase, you may be able to cancel the processing of an order if the items have not yet been picked from our warehouse.
To find out if you're able to cancel an order before despatch, contact us via our online form stating your order number and reason for cancellation.
FAULTY/INCORRECT ITEM RECEIVED
If we have made a mistake and sent you an incorrect item(s), please contact our customer service team as soon as possible, making sure you state your order number and a detailed description of the issue. Please do not return any items to us unless advised to do so by one of our customer service agents.
THERE IS AN ITEM MISSING FROM YOUR ORDER
If you are missing a product in your parcel that is listed on the delivery note, please use ourcontact form to get in touch with us letting us know which item(s) you believe are missing and we will revert within 3 business days to rectify your issue.
WHAT CURRENCIES CAN I USE TO PLACE AN ORDER?
All orders will be processed in GBP.
WHAT ARE THE PAYMENTS OPTIONS?
We accept the following card payments : American Express, Visa, Mastercard, Maestro and Union Pay.
I HAVE PLACED AN ORDER BUT I HAVEN'T RECEIVED A CONFIRMATION EMAIL
Once you have completed your purchase, you will receive an Order Confirmation email shortly afterwards. Please check your spam folder as the Order Confirmation email might be mistaken as junk depending on your inbox settings. If you haven't received your Order Confirmation email after a significant amount of time, it may be that your order has failed to process or that the email used on your order was incorrect.
Please get in touch via our contact form, so we can identify the issue.
I HAVE PLACED MY ORDER WITH THE WRONG CARD
Unfortunately, for security purposes, we are unable to change any payment information once an order has been submitted. However, if the order has not been despatched yet, we may be able to cancel it. Please reach out to us via our contact form if you have an enquiry around this topic.
INTERNATIONAL AND CUSTOMS CHARGES
Where goods are delivered to destinations outside the UK, these may be subject to taxes, fees, levies or other charges, which are imposed by local legislation. The recipient of the goods is responsible for them and all customs formalities.
The recipient of the goods, who may not be the person who has ordered them, will receive a separate request for payment of these charges.
Please familiarise yourself with our Terms and Conditions before purchasing.
Please be aware that as of January 1st 2021, the UK is no longer part of the European Union. This means that orders being shipped to European Union member countries from this date may now incur duty charges and local taxes where they wouldn't have before. These charges must be paid by the customer on receipt of their package.. We apologise that we are not able to provide more details on specific rates at this stage.
WHERE DO YOU DELIVER?
We deliver worldwide, except to PO Box and APO addresses due to courier restrictions.
WHAT ARE THE DELIVERY OPTIONS AND PRICES?
DESTINATION

CHARGE

DELIVERY TIME

UK

£4.95

3 - 5 business days

Europe

£12.95


5 - 7 business days

US & Canada

£19.95

Rest of World

£19.95

Japan

£29.95

Unfortunately, due to high volumes, Covid-19 protocols in place and congested networks, delivery times are currently slightly longer than normal.
HOW CAN I TRACK MY ORDER?
We will email you to inform you that your order has been despatched. Within this email will be a tracking link from the designated carrier (Royal Mail or DHL depending on sending location and package size). This link will redirect you to either of their respected websites and update you on the whereabouts of your package.
CAN I CHOOSE A SPECIFIC TIME FOR MY DELIVERY?
If you would like to organise a specific time for your package to be delivered, you'll need to do this directly with the carrier (Royal Mail or DHL, dependant on destination and size of package). Details on how to contact either carrier will be available via the tracking link in your despatch confirmation email.
CAN MY PARCEL BE REDIRECTED TO A DIFFERENT ADDRESS?
For your security we aren't able to change the address your order is being sent to.
If your package is returned to us as it is deemed undeliverable due to an incorrect address, it will be cancelled and refunded. We will notify you by email if this happens.
AM I RESPONSIBLE FOR CUSTOM CHARGES?
You, or the addressee, may be required to pay import duties on receipt of your order anywhere outside of the UK. Please be aware that this is the responsibility of the recipient.
ARE THERE ANY COUNTRIES THAT YOU DO NOT SHIP TO?
Although we try to ship worldwide at all times, we cannot guarantee that the carriers we use will be sending to certain territories due to a number of reasons. If you have any concerns on whether we are able to ship to your country, please visit the website of the carrier. For UK deliveries, please visit Royal Mail. For mainland Europe, please visit DPD. For all other territories, please visit DHL. If you still need clarity, please use our contact us form accessible in the footer.
Unfortunately, we are not able to use alternativa carriers
If placing an order to be sent to Russia, please ensure the shipping address is that of a business and not a personal residence. Import regulations mean that goods will only pass through customs should it meet this criteria.
HOW DO I RETURN AN ITEM & HOW LONG DO I HAVE?
Unsuitable goods purchased via Wimbledon.com/shop can be returned for a refund or an exchange within 28 days of purchase.
For more information, please refer to our Delivery and Returns page.
WHAT SHOULD I DO IF MY REFUND IS INCORRECT?
First, please consider the following:
- Was there a discount applied to your original order?
- Did you return items from separate orders?
- Did you return items in more than one package?
If you've checked and are sure the refund amount isn't right, please contact our Customer Care team by using our online form and we will investigate the issue.
Please note: the cost of delivery and any import duties that may have been levied by customs are to be borne by the customer.
HOW LONG DOES IT TAKE TO PROCESS A REFUND?
Refunds can take upto 15 business days to be processed. Following this, there may be a short period before the funds hit the account due to handling by an individual's bank or building society.
DO YOU REFUND DELIVERY CHARGES FOR RETURNS?
Unfortunately, we do not refund the delivery charge unless the full order was received faulty or you have cancelled your order prior to despatch.
CAN I RETURN AN ITEM FOR AN EXCHANGE INSTEAD OF A REFUND?
If you find that your garment does not fit or is faulty and you would like to swap it for an alternative of the same line, we are able to provide an exchange. Your customer service representative will guide you through the process following your initial correspondence via our contact form.
Unfortunately, we are unable to provide cross-style exchanges.
HOW WILL I BE INFORMED THAT MY RETURN HAS BEEN PROCESSED?
We will process your refund as soon as we possibly can. As long as the returned items meet our refund criteria, it will land in your account within 14 business days of the product being received. We will send you a confirmation email once it has been processed.
CAN I SEND BACK AN ITEM BOUGHT IN STORE?
Yes, so long as the item meets all of the criteria of our returns policy. If you wish to return a product, please get in touch via our contact form providing all necessary details of your purchase and the reasoning behind your return.
IF A PRODUCT IS OUT OF STOCK, WILL IT BE REPLENISHED?
We aim to have a selection of core products available at all times. At busy periods we may experience low stock on certain sizes or lines.
We produce a new range of apparel every year and some featured garments will only be available until sell-through. Likewise, some non-apparel merchandise and dated products will only be available for a limited period.
WHERE ARE THE ITEMS MADE?
Wimbledon products are manufactured in many places across the world, including the UK, Holland, Italy, Portugal, Spain, China, India and the Philippines.
ARE THE ITEMS AVAILABLE IN STORE?
The majority of items listed on the Wimbledon Online Shop are also available, stock dependant, in the physical shops onsite at the All England Lawn Tennis Club. Where a product is an online exclusive, it will be marked as so on the listing.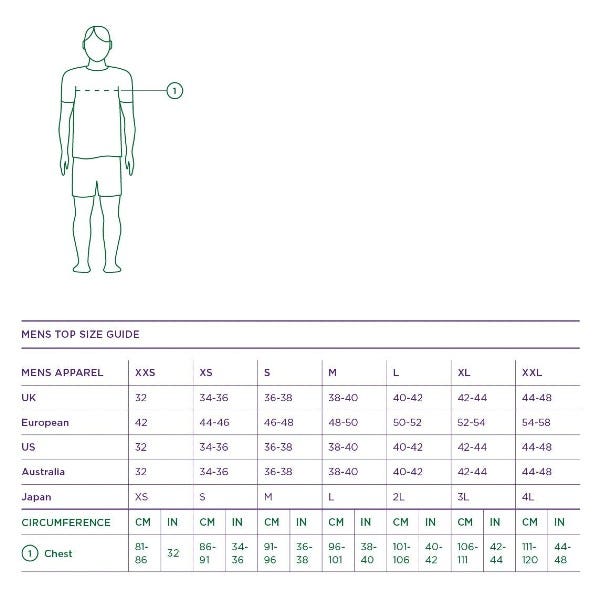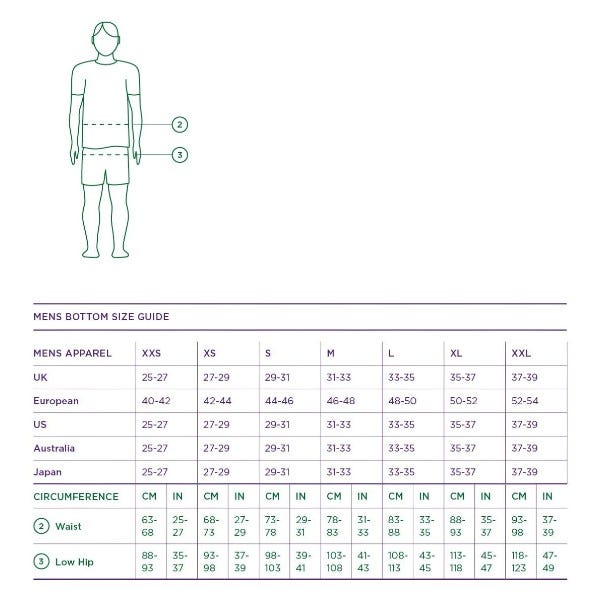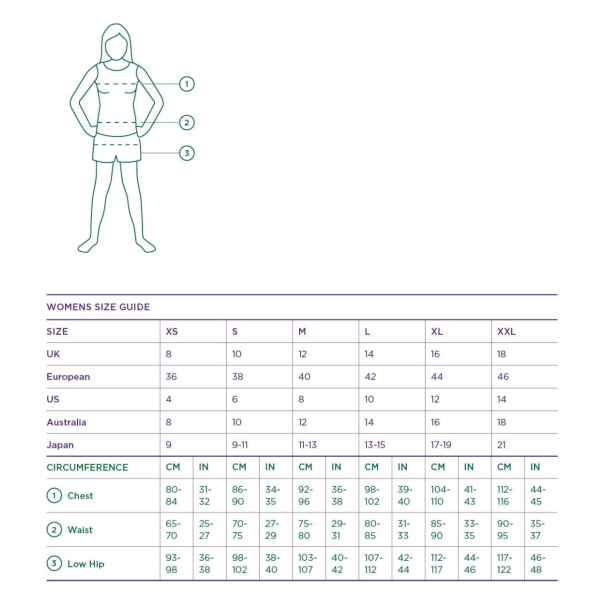 HOW CAN I UNSUBSCRIBE FROM YOUR EMAILS?
If you no longer wish to receive emails from us, please login to your myWimbledon account on www.wimbledon.com and adjust your preferences or click on the 'Unsubscribe' link at the foot of any campaign emails.
HOW CAN I VIEW MY SHOPPING HISTORY?
To view your shipping history, you'll need to create a myWimbledon account. Once logged in, you'll be able to view all of your orders placed since you've been a myWimbledon member.
HOW CAN I CONTACT YOU?
If you wish to get in touch with us or to request any information found on our website, please use our online contact form.
HOW LONG WILL YOU TAKE TO REPLY TO MY ENQUIRY VIA THE CONTACT US FORM?
Our Customer Service desk is operable Monday to Friday, 9am to 5pm GMT (not including Bank Holidays). We endeavour to reply to all questions within three business days, but this may be longer during busy periods.
WHO DESIGNS WIMBLEDON PRODUCTS?
All products are designed or approved by our in-house design team
WHAT IS WIMBLEDON APPROACH TO SUSTAINABILITY?
For information about Wimbledon's approach to sustainability, please click here.